1 in 3 women worldwide will experience physical or sexual violence.
Every hour, 5 women or girls are killed by a family member.
28 girls a minute are married before they turn 18.
200 million+ women and girls have undergone female genital mutilation or cutting.
Gender-based violence costs the world economy an estimated $1.5 trillion/year.
THIS MUST END.

GBV is any harmful act against an individual or group based on the sexual or gender identity of a group or individual.
Disproportionately affecting women and girls, GBV can include sexual, physical, mental and economic harm carried out in public or in private.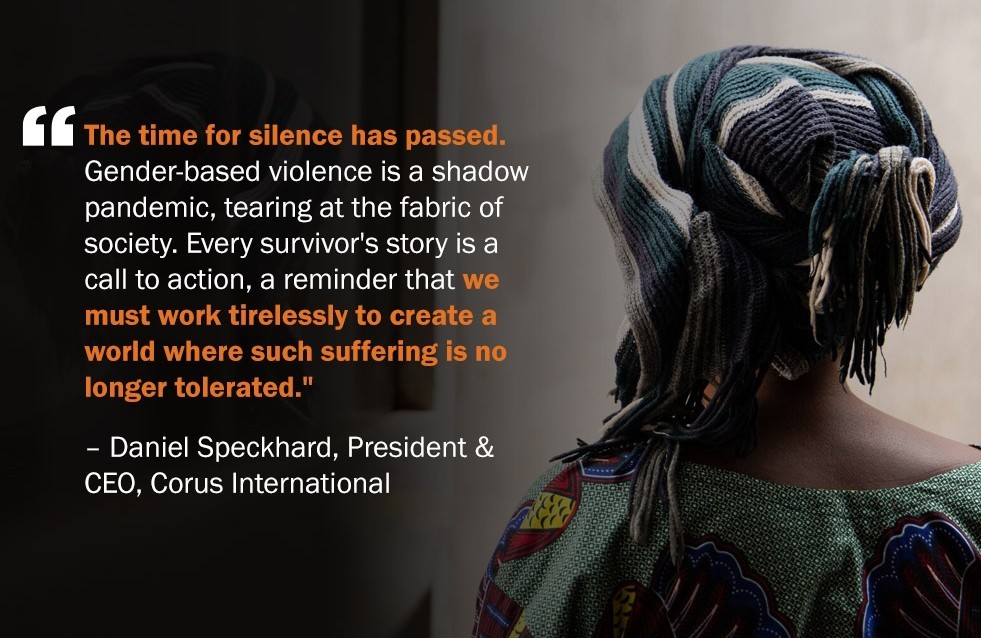 BEING A WOMAN
"I am not yet born and yet I feel the pain of rejection. When my mother discovered that she was bearing another girl, I knew that I was unwelcome..." READ MORE >
BREAK THE GENDER BIAS
"It is a hot summer day and the air is thick in this crowded room. I'm the only woman here. I'm in a court room in Islamabad, Pakistan, and I'm trying to get permission to sell my own land..." READ MORE >

The Corus International family of organizations implements gender-responsive programming driven by community voices.
Corus organization IMA World Health is our technical lead on combatting GBV. For decades, IMA has integrated interventions into broader health programs to address GBV and advance social and behavior change communication (SBCC) around women's empowerment. Corus addresses GBV through a three-pronged approach:
"At Corus, we are working to break the cycle of violence and build a safer, more equitable future."
Noshaba Zafar, Senior Technical Advisor – GBV, Corus International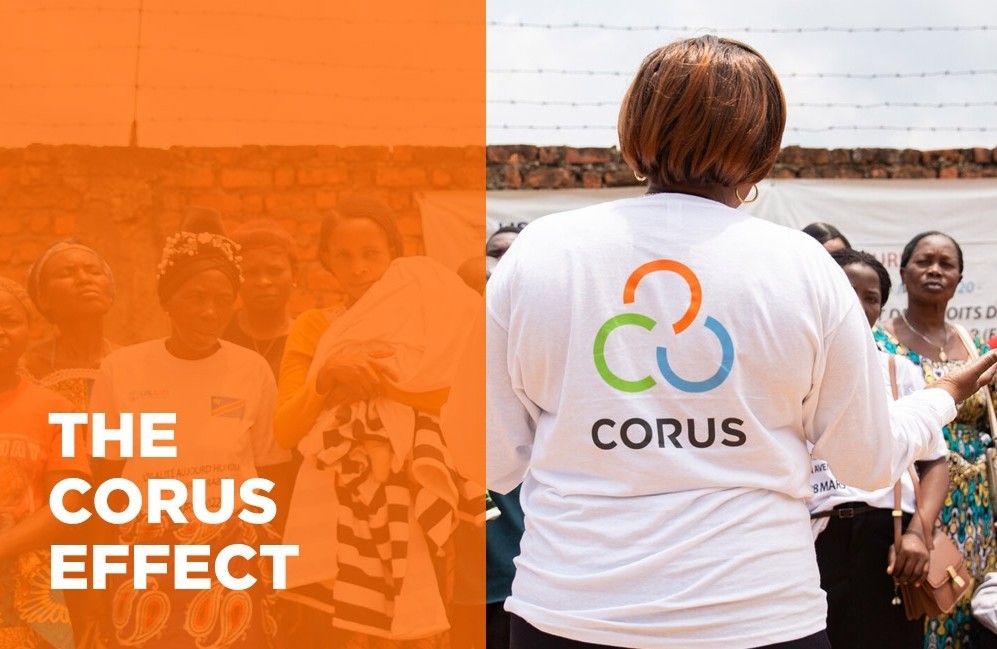 From strengthening market access for women entrepreneurs and supporting youth changemakers to advancing girls' education and building social protection systems, learn more about the many ways that the Corus family of organizations amplifies women's voices across the globe.
Learn more about our efforts to uplift women in:

GBV can affect anyone, anywhere.
But in armed conflict, natural disasters and humanitarian emergencies, GBV soars.
Ukraine Humanitarian Crisis
MOMENTUM Integrated Health Resilience
Democratic Republic of Congo (DRC)

Amidst pervasive insecurity and conflict in the DRC, we're committed to combatting GBV through comprehensive initiatives, including:
Survivors' Access to Psychosocial Support
Community-Based Trauma Healing 
Survivors' Access to Critical Medicine
Men Modeling Positive Masculinities
To combat some of the highest rates of GBV in the world, Corus invests in training and capacity strengthening programs in South Sudan for local service providers, health care workers and community leaders. Working with men and boys to combat GBV in South Sudan is especially critical READ MORE >
"Everyone should stand up and voice support for all women and girls experiencing GBV in any form, regardless of their ethnicity or social status." – Wenepaida Epaifura, Boma chief from Timbiro Boma of Yambio County. READ MORE >

As climate change, violence, and political and economic crises send more countries into fragility, it is paramount that we continue to learn from the successes and challenges of our work to fight GBV and advance women's health and well-being in fragile settings.
1. Solutions must be locally led.
"We ensure that programming to address GBV is accepted by the community because the work is DRIVEN by the community."
Charles Makongo, DRC Country Director, Corus International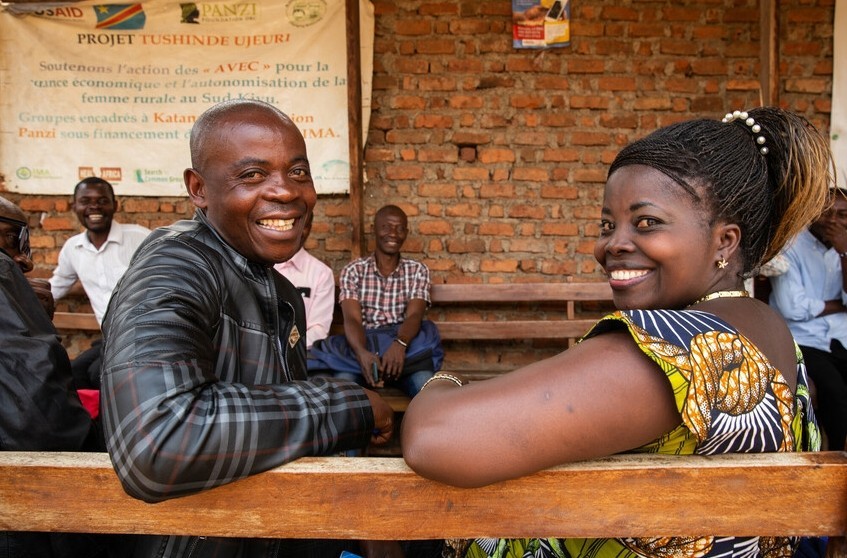 2. Survivor-centered care must be comprehensive and multidimensional.
"Waiting to provide treatment after an assault occurs is never enough. Effectively addressing GBV in communities requires engaging with the justice system, community leaders, psychosocial health care, financial mechanisms and more. It is about the intersection of prevention, mitigation and response."
Dr. Alice Mudekereza, Chief of Party for PEP Kit Procurement and Distribution, Corus International
3. Social and behavior change must be championed by men and youth.
"Engaging youth, and including boys in particular, is a crucial aspect of shifting attitudes around gender equality and preventing GBV. Adolescents are more open to change, so education around gender dynamics helps to shape a future generation that stands against violence and upholds the rights of women."
Laura Elisama, South Sudan Program Manager for MOMENTUM Integrated Health Resilience, Corus International