Libranita br Tarigan is a charismatic leader in the Cinta Rakyat community of the Karo Regency of North Sumatra, Indonesia. After taking her kids to school each morning, she supports community activities and works on the family farm.
Libranita and her family care deeply about the health and wellness of their community as they advocate to improve local sanitation and hygiene.   
"I have a principle that it is important to work in order to support the community," Libranita says.
Empowering women in coffee-growing communities
Libranita takes part in the Multisectoral Collaboration for Inclusive Health & Opportunities for Women (MECIHO) project, made possible by funding from The Starbucks Foundation.
Through the MECIHO project, Corus organization Lutheran World Relief expands women's leadership and civic engagement and improves mechanisms and services that support the advancement of healthier homes and improved living conditions. Complementing the Indonesian government's nutrition and stunting interventions, the MECIHO project responds to significant needs in coffee-growing communities in Karo Regency where one in four households lack clean water, sanitation challenges endanger public health and current systems of local governance regularly exclude women.
The partnership between The Starbucks Foundation and Lutheran World Relief in Indonesia began in 2018 with the Kopi Nande: Women-Led Community Health and Hygiene project that directly supported over 5,000 women.
MECIHO, which translates to "clean", will additionally directly impact more than 4,500 women.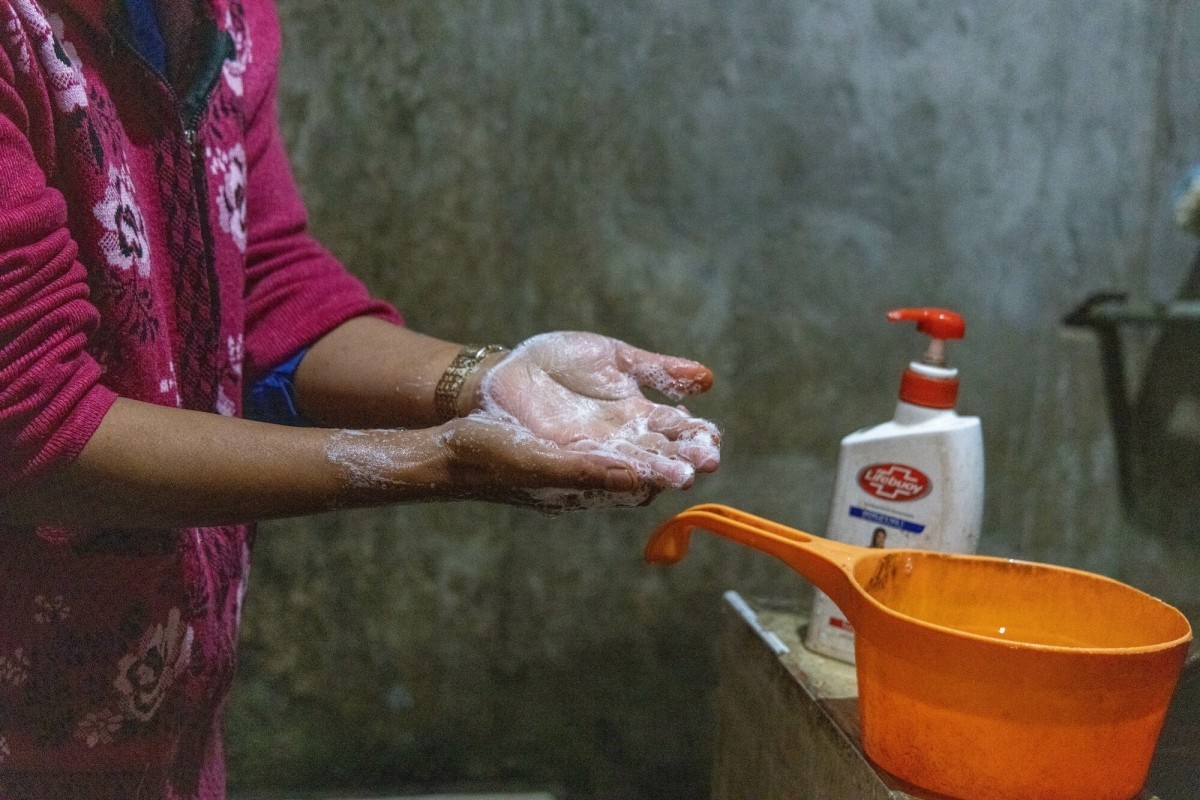 Transforming community health and hygiene
Last year, Libranita attended a waste management training run by participants from a neighboring community who had taken part in the Kopi Nande project. Motivated by her peers, she immediately saw the potential for her community to establish their own garbage bank to improve conditions.
Garbage banks are places where waste with economic value can be collected, recycled and sold for additional income. To overcome poor sanitation and health practices in the community, women-led garbage banks bring awareness to good waste management while strengthening women's leadership.
Libranita was soon elected to the management committee for the newly formed Cinta Rakyat garbage bank which is now considered to be one of the most active garbage banks in the area.
"When I am involved in the garbage bank, I feel happy and proud. We are also protecting our environment and serve as an example for others," Libranita shares.
Libranita's community has started regularly collecting garbage and is already cleaner than before. She is proud to continue supporting her community and uplifting other women and families.
All of the people here in my community are hard workers. All of them are strong.
---
Corus organization Lutheran World Relief is a proud partner of The Starbucks Foundation working in support of the Foundation's goal to positively impact one million women and girls in coffee-, tea- and cocoa-growing communities by 2030.