By Amy Vu, Senior Manager, Multimedia Design
The powerful earthquakes and thousands of aftershocks that struck Türkiye (Turkey) in February 2023 devastated families in the region. 
More than 50,000 people lost their lives while hundreds of thousands more found themselves displaced, seeking refuge in tents and makeshift shelters. With the staggering destruction, countless children were left without access to school, and an estimated 658,000 individuals were left without jobs. 
The survivors of the earthquakes are facing a daunting journey of rescue and recovery as they continue to grapple with rebuilding their lives and livelihoods.
The Corus International family of organizations has been coordinating with local groups, UN agencies and other international humanitarian organizations to ensure humanitarian relief and recovery efforts reach Hatay, one of the regions hardest hit by the quakes.
In the city of Antakya, Corus is partnering with the Genç Hayat Foundation (GHV) to provide psychosocial aid, WASH support and educational programming to those affected by the earthquakes. Such local partnerships are critical to addressing humanitarian needs and ensuring mental health assistance is available in the wake of disaster.
Çağdaş Özbakan, the GHV Project Development and Area Director, describes the gravity of the situation in the region for young people, saying, "This is happening a very short period after the COVID-19 outbreak. So, there is a huge risk of dropouts, child labor and early forced marriages. To prevent all of this, we are working with children and adolescents to improve their well-being, to provide psychosocial support."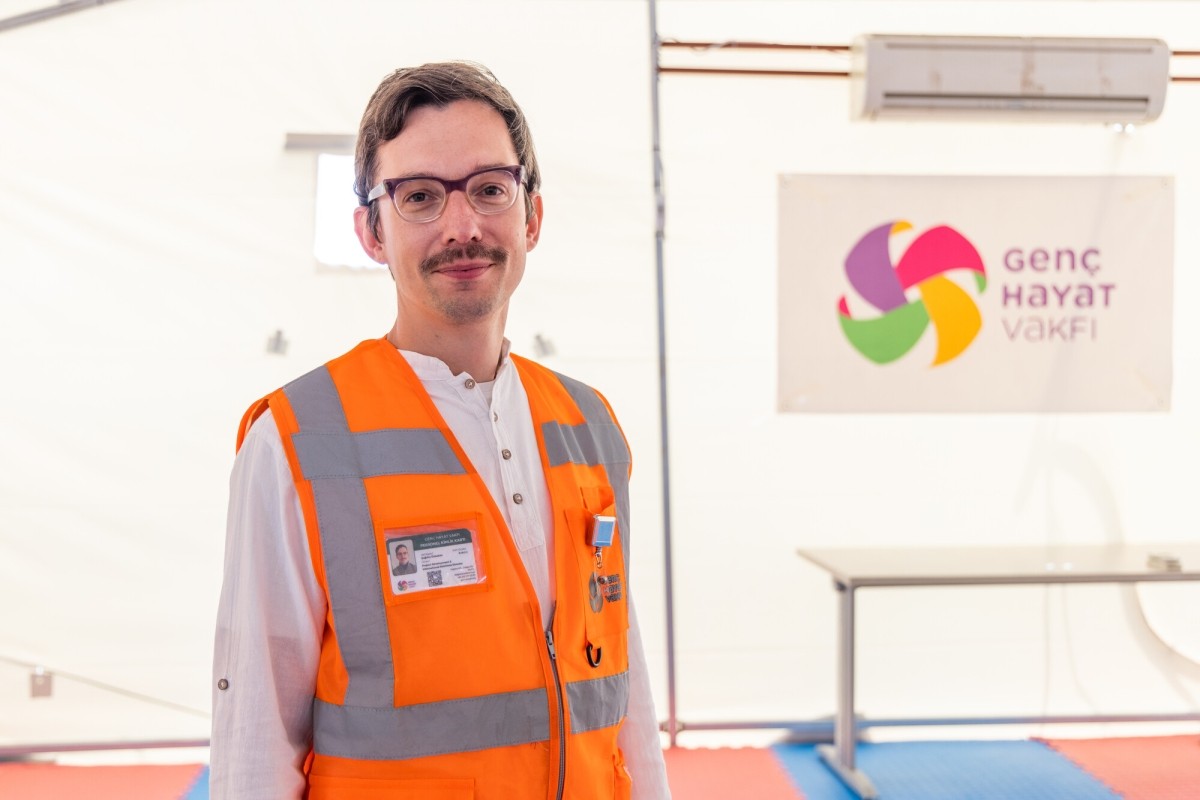 With Corus support, GHV is establishing youth-friendly spaces and implementing innovative programming to support social skills and emotional intelligence of young people. Youth even have the opportunity to learn about coding and robotics in a welcoming environment while connecting with their peers and GHV psychologists.
Mehmet Dablan, a GHV Field Coordinator, shares, "As a psychologist, it is our duty to be able to touch people's lives, to help them. Being able to do this is a source of happiness for me… I feel stronger myself."
Additionally, our partnership has created women-friendly spaces that let women connect in a secure area, utilize WASH infrastructure, enjoy hairdressing services and build community. Importantly, these spaces also provide a safe, private setting in which women can take care of their hygiene needs away from communal bathroom and shower facilities shared with men.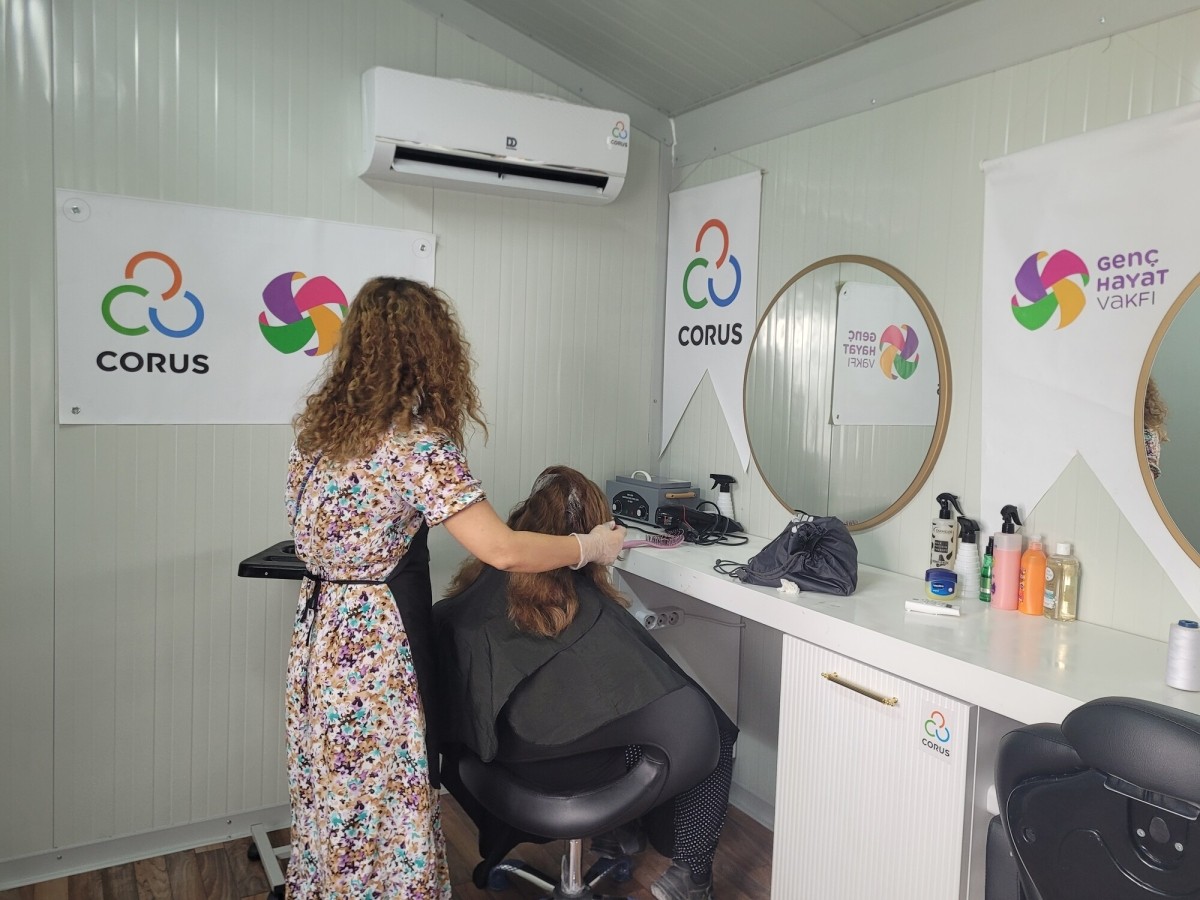 Çağdaş says, "These are places where women can feel a little free, so that they have some connection with life again. Because right now, everyone is living for the community, for the well-being of their children, for their relatives, for their loved ones, and privacy has taken a secondary place which has an impact on the psychological well-being of people."
To ensure accessible services for all, we will soon start a free shuttle to the center that will reach families living farther away.
There are still significant challenges ahead, yet Corus and GHV are committed to providing this critical psychosocial support and humanitarian aid in Hatay.