Since the invasion of Ukraine in February 2022, over five million refugees have crossed the border into Poland, most of them women and children. While many have continued on to other countries, roughly two million have remained.
Due to the urgency with which they were forced to flee their homes, many arrived with very little by way of supplies or cash to support their basic need for accommodation, medication and even food.
The Corus International family of organizations immediately responded to the crisis, bringing together expertise from Lutheran World Relief, CGA Technologies and IMA World Health.
From the very first days of the war, donations from all over the globe began pouring in, with one million USD raised in the first month of the crisis alone.
The case for cash transfers
In March, UNHCR identified multi-purpose cash as the most appropriate strategy to meet the immediate basic needs of Ukrainian refugees.  
Cash transfers have long been used by governments and the development and humanitarian sector as a way to combat poverty and support people affected by disasters and conflicts. Quick, flexible and dignified, unrestricted cash transfers can be made directly to phones allowing individuals to prioritize their own needs. In the case of Ukrainians, it also allows them to maintain their freedom to travel in-country as needed, which many are forced to do with limited availability of accommodation and wrap-around support services in the urban centers of Warsaw, Krakow and Gdansk.
When newly arrived Ukrainian refugee Marta arrived in Poland with her family, she discussed their need for cash while waiting in line at a supply distribution center. She shared:
With three children, we had money just for fuel, that's all. 70 hours straight in a line. I drove for three nights and four days without sleeping.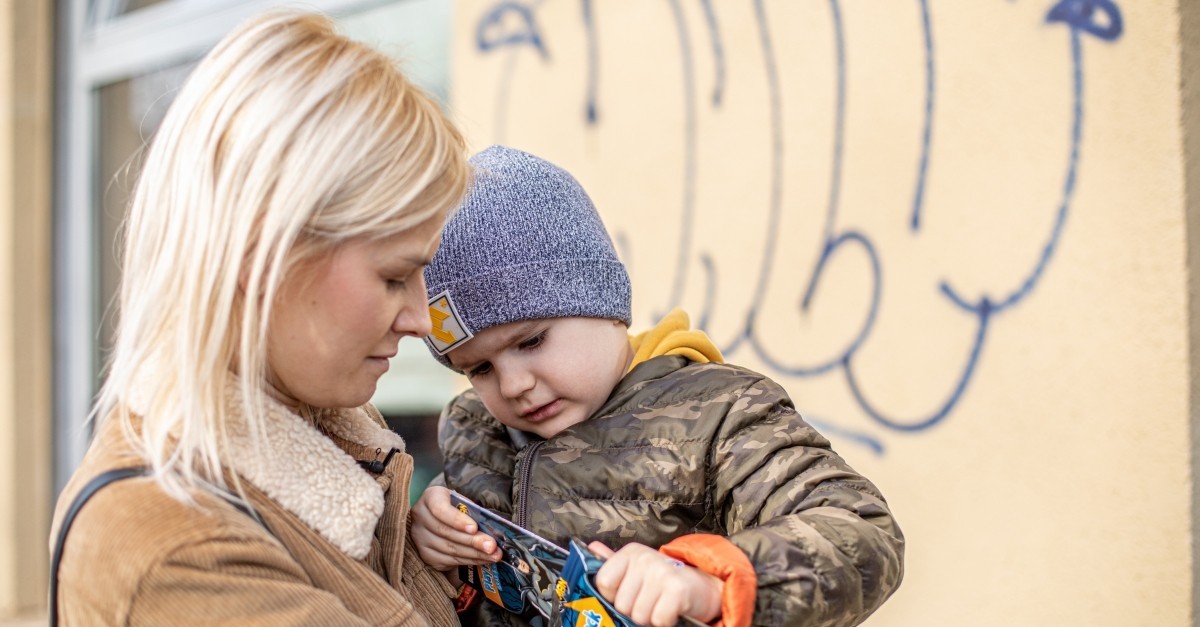 Building partnerships
In alignment with this approach, Corus organizations partnered with the Lutheran World Federation (LWF), to support the delivery of cash transfers to 66,000 refugees by pooling Lutheran World Relief, UNHCR and Diakoni Germany funding, and working in collaboration with our local partners like the Evangelical Church of the Augsburg Confession (the Polish Lutheran Church).
Corus led the design of cash programming by leveraging CGA Technologies cash and voucher assistance (CVA) expertise. With a strong record of delivering cash transfers at scale across sub-Saharan Africa, CGA Technologies was able to bring experience from the development sector to establish the cash programming approach for LWF.
Working closely with Poland's Cash Working Group, local government, local NGOs and church partners, CGA Technologies staff were deployed to Poland to provide direction on appropriate technology, financial service provision, pathways to wrap-around services (such as protection) and, eventually, integration with Polish social assistance.
How the system works
Using the enrollment and payment platforms established by UNHCR, and the presence and facilitation of local church partners, LWF rapidly established six centers across the country - in Gdansk, Ostroda, Wroclaw, Bytom, Zgierz and Bielsko Biala – where particularly vulnerable refugees could be referred to the program by local government, LNGOs or the UN for cash transfer enrollment. The digital payment platform also facilitated refugee self-referral.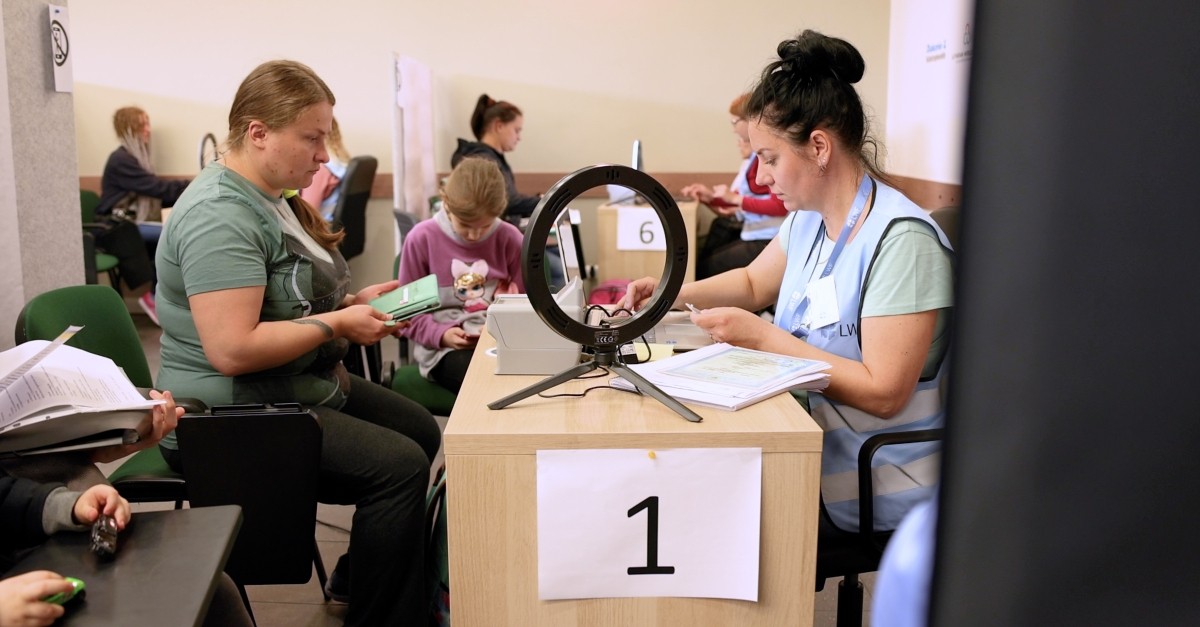 Once referred, refugees book an appointment online at their center of choice. At their appointment, they (and their family/dependents) are biometrically registered with their fingerprints – to facilitate rapid verification in the country-wide system – and referred to any additional services they might need, such as counselling or medical assistance.
Within 24 hours, their profile is verified, and they receive an SMS with their unique code which is shared directly to their mobile phone via BLIK, a digital transfer provider. This one-time pin allows refugees to withdraw their transfer from an ATM within seven days of receipt.
Refugees receive 700 zloty (148 USD) for the head of household and 600 zloty (126 USD) for each subsequent household member. The program lasts for three months and provides three bulk monthly payments to each registered family. Already, since payments began in May, 47,189 individuals have registered to receive support.
One such individual is Ukrainian refugee Diadus who sought out cash assistance at the Ostroda center after fleeing Kyiv with her grandchildren. Her grandchildren learned about the cash distribution center online and their host family drove them 70km (about 43.5 mi) to get signed up. "We learned that there is this center and it can provide us with help that will last at least for some time. We're feeling really great here, we're being taken care of and helped," she said.
Not only do these payments support families to meet their immediate needs, such as shelter, clothing and food, enrollment to the program also helps refugees connect to wrap-around services provided by protection specialists and medical staff at each center, in addition to further support offered by church communities, such as childcare and language classes.
Dignity, prompt service and convenience are the least we can do for our remarkable Ukrainian brothers and sisters. These systems enable that, and Corus is proud to play a part in using technology to achieve that. - Tamara Demuria, Corus' Chief Humanitarian Officer
Humanitarian Impact
In total, the program, which is due to conclude this month (September 2022), will support 66,000 individuals: 60,000 with UNHCR funding, and 6,000 with pooled Corus and Diakoni funding. So far, 47,189 individuals (roughly 20,516 families) have been enrolled.
In addition to committing more than 2 million USD to emergency cash transfers, Corus has committed a further 8 million USD to various response efforts. Our Corus family member IMA World Health provides technical guidance for the continued integration of sexual exploitation and abuse protection services at cash grant sites. Lutheran World Relief is shipping and distributing quilt and care kits in partnership with local organizations and works with church partners to provide essential supplies to a women and children's hostel. Lutheran World Relief is also partnering with the Federation of Trade Unions of Ukraine (FPU) to support union-run centers that are being used for temporary housing.
The Corus family will continue to coordinate with other cash partners to identify opportunities to align humanitarian programs with Polish social assistance for long-term integration of refugees to national support.