"I saw a viper across the path, a meter long," said Elsa Ospino, an agricultural trainer in a remote valley of Peru. The snake she saw — locally known as a "jergón" viper — is extremely poisonous. "If it bites you, you die."
Every day, Elsa faces obstacles and dangers as she does her job: teaching women how to grow healthy cacao plants that increase their families' income. Riding a motorbike through rugged terrain or walking where the bike can't go, Elsa goes from farm to farm, teaching women how to tackle pests, diseases, and other problems that threaten their plants.  
Elsa saw the snake as she was walking to a farm. "I was dying of fear," she said. She did not want to leave the snake there for fear that it would lie in wait for other people. She used her cacao clippers to clip a big stick, and, with help from the woman who owned the farm, killed the viper.
Women helping women
It's part of a day's work supporting the Qori Warmi ("Women of Gold") cacao cooperative, a project led by Corus member Lutheran World Relief for several years. Near a town called Pichari, the cooperative's women have been able to increase their household income and improve their families' lives by growing cacao and turning it into award-winning chocolate.   
 
Elsa is happy to see how families who struggled in the past have been able to support themselves thanks to their increasing crop yields. With training and assistance, women have been able to produce and sell far more cacao beans. By focusing on quality, the co-op's women can set their own prices and are not exploited by middlemen. 
"For me, the biggest satisfaction is when people who have had this agricultural training take ownership, and change their farms and their livelihood," Elsa said. "Seeing how they have improved is the greatest satisfaction that I have."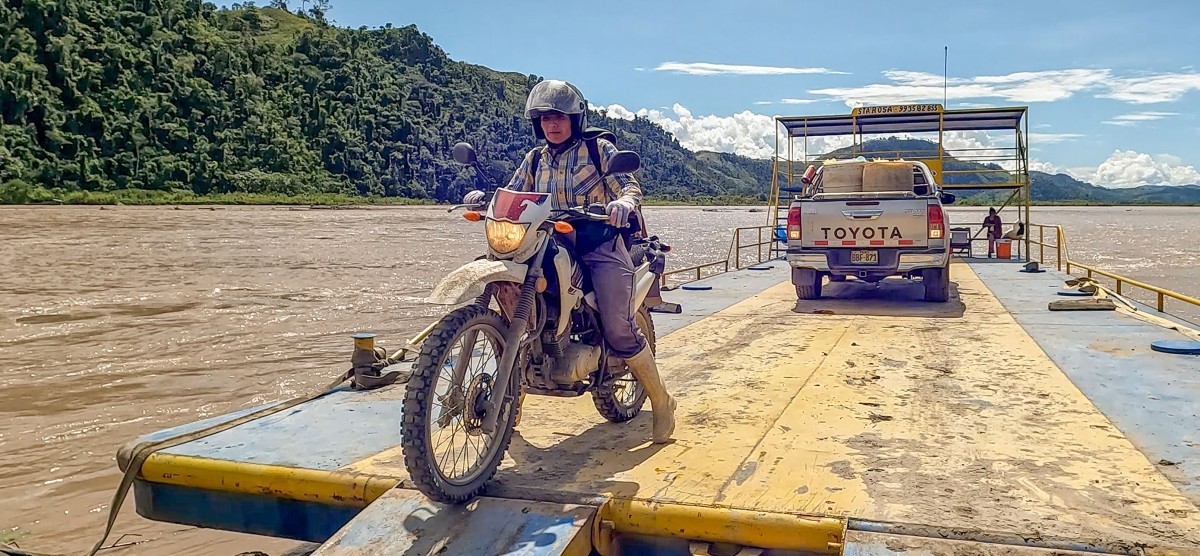 Overcoming obstacles
Getting to a place where society values women's labor has been a challenge. Elsa moved far from her home to give the valley's women the knowledge they need to support themselves. She knows firsthand how difficult it can be for women in agriculture: she was one of just six women in her agronomy class of more than 60. "I identify with these women," she says. 
Through her work, Elsa has changed local attitudes about what women are capable of. "Some men tell me, 'You're a woman. Go to your kitchen. What am I going to learn from you?'" But once communities see cacao groves flourishing, some who were initially skeptical adopt the farming practices.    
During the agricultural trainings she leads, Elsa makes a point of reaching out to include women who may feel shy or uncertain. She also strives to engage husbands along with their wives. "I try to promote harmony within the family," she said, applauding couples who work in tandem to improve their farms. 
Her commitment to the co-op's women keep her going, even when cultural or physical obstacles make her job arduous. Navigating flooded dirt roads on her motorbike, she'll get off and push the bike through knee-high water.
"It's difficult but you can't give up. Because there is nothing in this life you can't do," she said. Whether on her bike, or pushing for women farmers' success, "I have to move forward."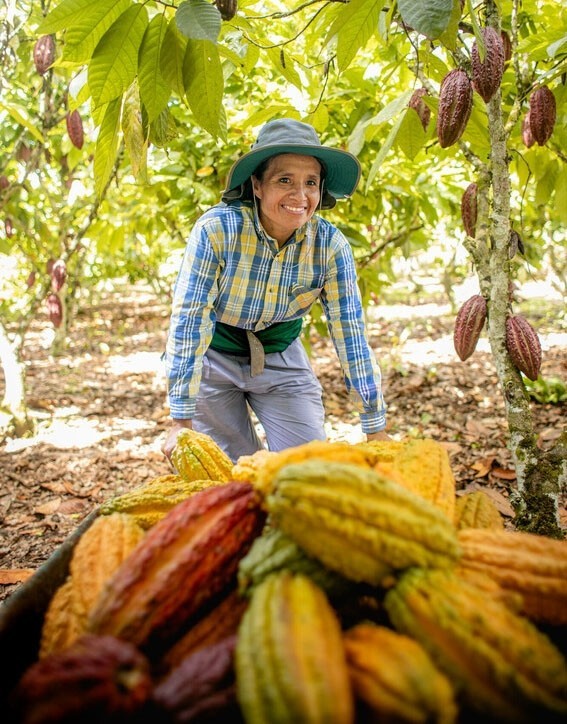 Learn more: Corus & agriculture
Corus helps rural families develop productive and stable livelihoods by training farmers in effective agricultural practices and strengthening farmers' cooperatives.
The Corus effect
Corus is an ensemble of global leaders in international development and humanitarian assistance. In addition to Lutheran World Relief, the Corus family of organizations includes IMA World Health, U.K.-based technology for development company CGA Technologies, impact investing fund Ground Up Investing, and direct trade company Farmers Market Brands. Together, we work to improve global health, reduce poverty, and respond to humanitarian crises.